Polished granite is a fabulously hardwearing material and makes a great kitchen work surface. Most marks will wipe away but, if wine is left in contact with the surface – say, from a spillage or the bottom of a bottle or glass – it can absorb into the granite and be difficult to remove.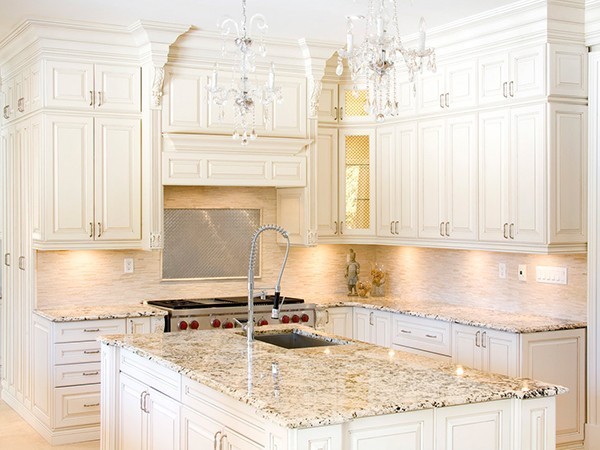 Lemon and vinegar are often recommended as good stain removers and, because they're natural, people assume that they can't do any harm – but they can! Acidic liquids will erode the polished surface and can also damage the natural material below. The same can be said for many other products that can be found under the kitchen sink.
To remove stains, without causing any damage, we recommend FILASR95. It's specially designed for natural surfaces, like granite, marble and porcelain, and can safely be used on surfaces with a polished finish.
To use:
• Shake the bottle before application
• Cover the stain with the solution
• Leave until the stain has completely disappeared
• Remove any residue with a clean sponge For really stubborn stains, wipe the solution away before it has completely dried and reapply, as above.
Top tip: FILASR95 is also great for removing other coloured stains, like coffee, tea and Cola.
For more advice, just contact our UK Help Line on tel. 01584 877286 or visit www.filasolutions.com